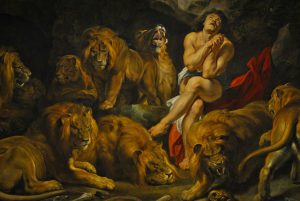 In 587 BC, Jerusalem was sacked and its residents were forcibly transported from their homeland to Babylon. The Book of Daniel describes the experiences of these exiles.
Through the example of Daniel and his Jewish contemporaries, we learn how to love and to serve our neighbors while remaining loyal to God in the midst of a culture steeped in national idolatry.
Please join us at 11:00 AM this Sunday.